Main content starts here, tab to start navigating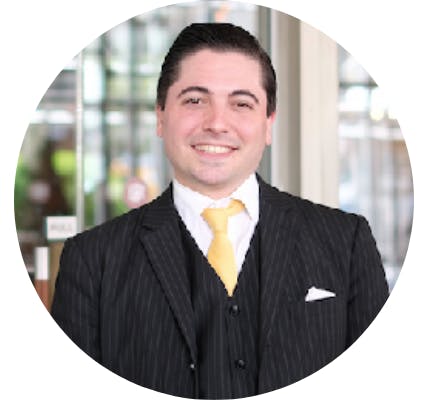 Joe Stevens
Managing Partner
Joe Stevens started working at his family's restaurant learning every aspect of the business from dishwashing and bussing to cooking and waiting tables since the age of 12. His love for the business developed over the years and so Joe enrolled in the French Culinary Institute (known today as International Culinary Center) to learn the art of fine cuisine.
Upon completion of his degree, Joe spent five years as the dining room manager and beverage director at Beacon Restaurant in New York. Later moving on to join Colicchio & Sons, he began as a captain and climbed the ranks to bar and restaurant manager in the span of three years. In 2012, Joe landed at the exclusive Gary Danko in San Francisco, where he served as assistant general manager and helped the restaurant achieve the highest-rated service in the country.
Upon his return to the East Coast, Joe joined Daniel Boulud's Restaurant Group in 2016 starting as Operations Manager at Café Boulud, followed by stints at Restaurant DANIEL and Boulud Sud. Joe then began his role as Senior General Manager at Bar Boulud where he oversaw operations of Bar Boulud, Boulud Sud, and Epicerie Boulud.
Joe aims to use his vast experience to bring excellence in service and hospitality to all guests of Riva.